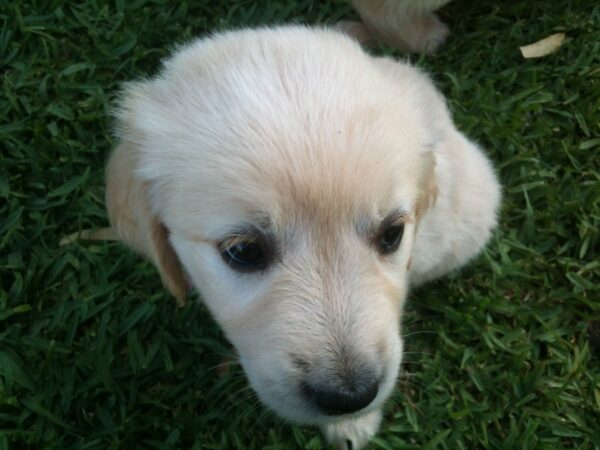 When I was researching the cost of flea and worming treatment I actually found that online purchases saved me quite a bit. You can even buy dog supplies on ebay. I generally now buy my supplies through vetnpetdirect. Shop around for best prices to save you money.
Another cost saving puppy consideration is desexing your pet. Your puppy can be desexed as early as 8 weeks of age when the operation is straight forward and recovery is very quick. Vets also often charge less for the procedure if it's done sooner rather than later. Council registration is often cheaper also for desexed dogs. 
In regards to dog food, you can buy cheaper dog food at the supermarket which we have done, however, for us Rosie hasn't done so well on it. She turned her nose at it and had runny poo episodes which we did NOT appreciate. There tends to be a lot more fillers in the lesser quality food and you often have to feed the dog more which results in more POO!! You go through a lot more bags in comparison to the better quality dog food. The stuff sold at the supermarkets has been likened to 'Take Out' by a friend of mine. It's cheap and easier to obtain, however, not as nutritionally beneficial. It's really what works for you and your puppy in the end. 
In closing, I came across this article "What should I do when I bring home a new puppy" and thought it would be a good read. This web page also has some useful articles: http://www.betterpetsandgardens.com.au/pages/1865/dogs . Happy reading:)