I got a chook house for my birthday! Was soooo excited! We used to have a chook house a while back and I had been hanging out to get one for our new place.
Mr Cheney built our last chook house at our old place, but this time, we did splurge on a pre-made one. We purchased it from a local handyman selling them on Gumtree. It's solid, a great height, suits our bush block and I love it!!!
I just love the look of it in our yard. We left the bottom without wire so we can more easily clean it out and instead put down chicken wire around the outside to stop creatures digging into the coop. Mr Gucci already had a go at trying to tunnel into the coop and the wire was successful in thwarting his efforts. YAY!
We are hoping to teach him to NOT retrieve chickens but to defend the chooks.
To add to the charm of our chook house, I made up this little sign for our chickens.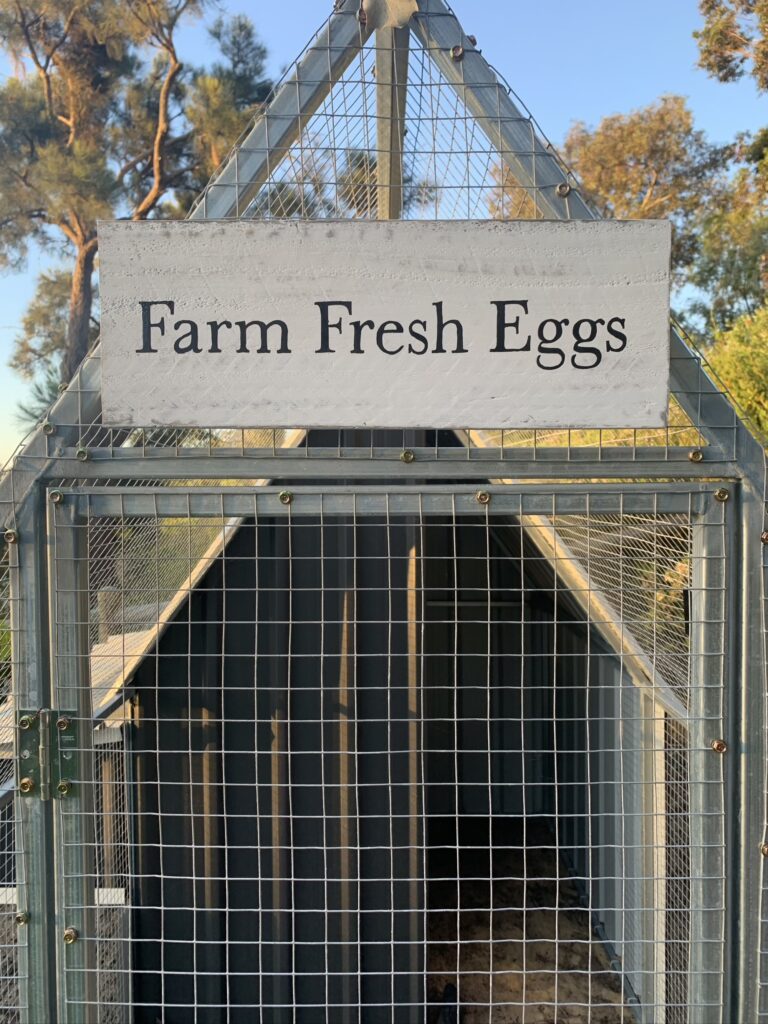 The sign was made from an off cut I had from another pallet project. I used some white paint, sanded it back a little and used my chalk transfer method to outline the wording. Then I filled in the outline with a black uni Posca paint pen – this one here PC-1MR Art Paint Marker Pen I love the size of this for fine detail. To finish the project, I applied a protective topcoat for longevity.
Very happy with how it turned out. Planning to plant something lovely in the pots around the coop. Not sure what yet.
*This post contains affiliate links, so we may earn a small commission when you make a purchase through links on our site, at no additional cost to you. You can read our disclosure here.