In the last few months I have been busy creating kids' play teepees, in between all the typical chaos and busyness of family life. My sewing machine has been getting more of a work out than usual. The first teepee I created was made from a simple flat sheet and some dotty trim material. The poles were just inexpensive bamboo poles purchased at Bunnings.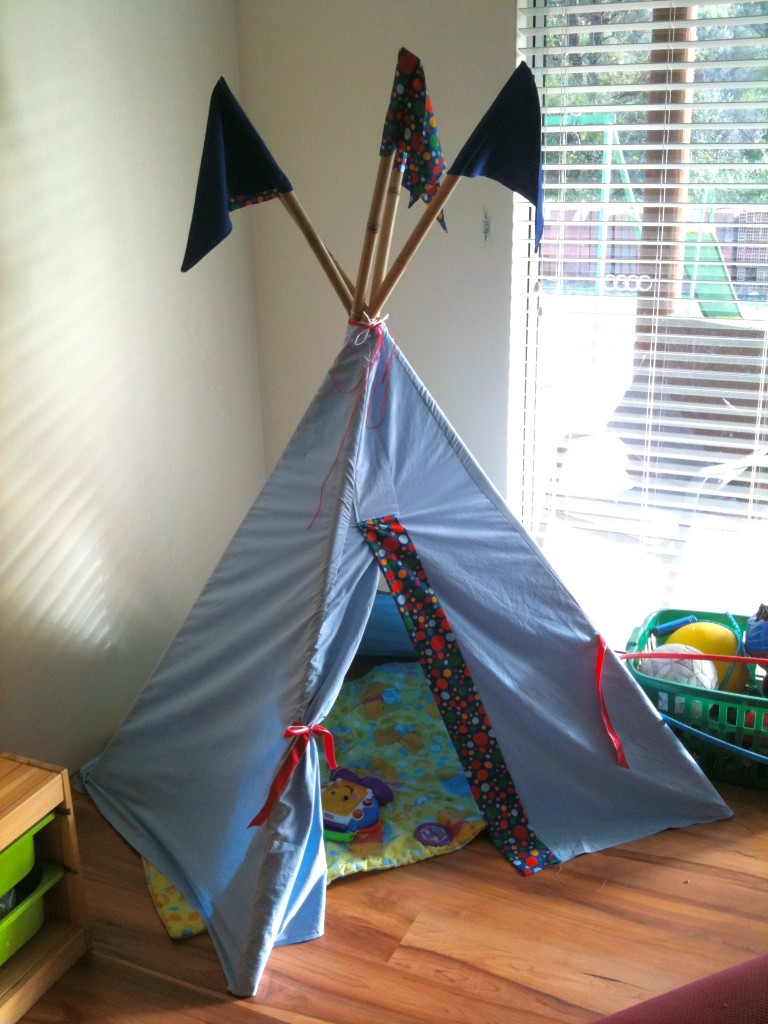 We gave this teepee to Noah's Pre primary/Year One class as a thank you departure gift and his teacher has since called it the 'Reading Teepee' which is delightful.
My next task was to make one as a gift for Noah's 7th Birthday. I made this one out of calico with spotted blue material as the trim. I had to use different bamboo poles and made this one a little bit bigger. He loves his teepee and I've found him on many occasions snuggled in the teepee with tons of cushions, teddies and books. I bought him a lantern for the teepee also so he could enjoy hanging in his teepee of an evening. We've even set the teepee up outside on occassions for imaginary play. Rosie, our Golden Retriever was caught often curled up in the teepee.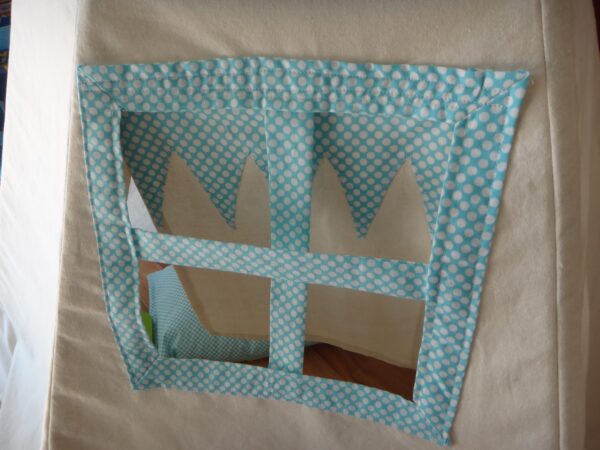 I'm now getting ready to make one for Isaiah also. Once I've made Isaiah's, we'll institute 'Teepee Quite Time' as part of our homeschooling day. How I wish I had a teepee when I was a little girl! Oh well, I'll just have to snuggle up inside the boys' teepees and enjoy a great picture book with them.
I also came across this informative article about the benefits of play tent/teepees and will include it for anyone interested. To read, just click here.